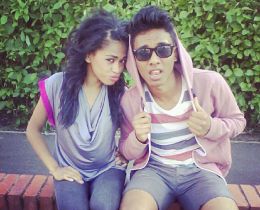 'Temporary problem' to 'no cash crunch'
17. 04. 2018 | Politics
'Temporary problem' to 'no cash crunch': How govt responded to empty ATMs reports
With a large number of ATMs running out of cash in several states, finance minister said the situation will be tackled quickly.

The government on Tuesday sought to explain the reason for cash shortage in parts of the country, with the finance minister calling the problem "temporary" and a senior bureaucrat saying there is no shortage.

"There is no cash crunch in the country. There is around Rs 18 lakh crore currency supply now, which is close to the circulation during the demonetisation period. We keep Rs 2.5-3 lakh crore more currency in stock for excess demand," IANS quoted S C Garg, economic affairs secretary, as saying.

"In the last few days we have pumped cash into the system to meet the demand. We still have a reserve of Rs 1.75 lakh crore." Garg attributed this sudden cash demand to localised phenomenon.

"We print about 500 crores of Rs 500 notes per day. We have taken steps to raise this production 5 times. In next couple of days, we'll have a supply of about 2500 cr of Rs 500 notes per day. In a month, supply would be about 70000-75000 crores," Garg was quoted by ANI as saying.

Finance Minister Arun Jaitley on Tuesday called the cash crunch a "temporary shortage" and assured that the situation is being tackled quickly.

Shiv Pratap Shukla, minister of state for finance, told ANI, accepted that there is a shortage of cash in ATMs in some parts of the country.

Shukla said that the problem will be resolved within three working days as the government has about Rs 1,25,000 crores of cash currency.

"We have cash currency of Rs. 1,25,000 crores right now. There is one problem that some states have less currency and others have more. The government has formed state-wise committee and RBI also formed committee to transfer currency from one state to other. It will be done in three days," Shukla told ANI.

Rajnish Kumar, chairman of State Bank of India, said the cash crunch will be solved in a week.
Comments